Earrings, necklaces, bracelets are items of daily use for you. But you might not wear brooch everyday. Well, it doesn't mean that you need not prepare it in your wardrobe. As a matter of fact, brooches are necessary for many occasions, such as, dinner party, wedding ceremony, anniversary, and other important occasions.
If you have received the invitation of a dinner party or anniversary, you will prepare a lot of things, including the dress, shoes, hairstyle, makeup, and jewelry etc. When it comes to the jewelry, you should not ignore the brooch. Adding exquisite brooches can greatly enhance your overall beauty. Here are two kinds of brooches; you can take them as reference.
Rhinestone brooches – the popular trend in the market
Rhinestone brooches are really beautiful and brilliant. Its bright colors and exquisite designs easily attract many people's attention. If you are going to attend a dinner party, it would be great idea to add a rhinestone brooch to your evening dress. The dazzling rhinestone will help you catch the spotlight.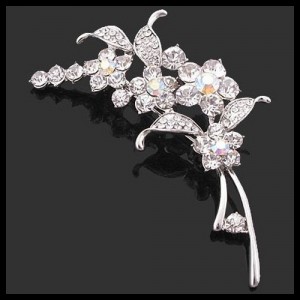 Jade Brooches – the classic pieces for elegant look
For many formal occasions, such as, the company anniversary celebration, it is necessary to make an elegant look. For businesswomen, they would choose exquisite suits to appear more capable and experienced. Well, adding jade brooch can enhance one's overall look in a decent way.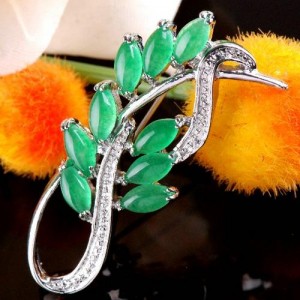 Which kind of brooch you need, a rhinestone brooch or a jade brooch? Now, the two kinds of brooches are available at Ayliss.com – a large online jewelry wholesaler from China. Here, you will expect great designs and cheap prices. Moreover, you can find many other fashion accessories, such as, earrings, necklace, pendants, bracelets, etc. You can buy pieces with less spending to complete your personal style.