Now, the most romantic holiday – Valentine's Day is just around the corner. Some people may like to get precious diamond or sapphire to please their sweethearts. Well, expensive Valentine's Day gifts may be impressive, but the high price doesn't always mean the gift is thoughtful. It would be better to treat the special woman in your life to a present that shows her how much you care about her, not how much money you spent.
Generally, it is quite easy to purchase a gift, but an impressive gift needs your attention. There are many items available in the market can present as Valentine's gifts. If you play your creativity and imagination, and really think about what your sweetheart likes and dislikes, you will be able to find inexpensive but great Valentine gifts, for example, sterling silver heart pendants.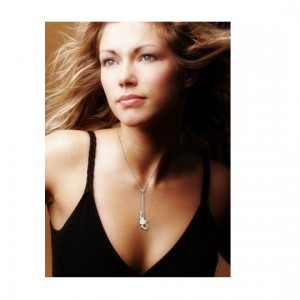 Sterling Silver Charm Pendant
This sterling silver pendant holds three charms, and each charms hangs from a different length of sterling silver chain. And the three charms work together to speak out the love letters "I Love You". It would be great to express your love with this beautiful, dramatic, and romantic charm pendant.
Double Heart Silver Pendant
The design of double heart is widely applied in couple jewelry. Many people love this romantic and impressive design. The graceful, interconnected sterling silver hearts are perfect for the lover, which can present as wonderful Valentine gift. You will certainly please your sweetheart with such impressive pendant.
Heart Key Silver Pendant
For this piece of pendant, designers incorporated the look of a heart, which is the best symbol of love, with a vintage skeleton key. Combine the heart with the key greatly reinforce the romantic significance of this sterling silver pendant. Such heart key sterling silver pendant just expresses the love letter "Key to Your Heart". Really romantic!