Beautiful spring is already here, and it is time to update your wardrobe, not only clothing, but also jewelry. Well, shop-bought jewelry may be costly. If you are in a tight budget, creating your own jewelry at home would be nice choice. Here is a great jewelry making project for this spring. You can choose sky blue lampwork glass beads to make a bracelet that reflects your personality and suits this season.
Needed Jewelry Supplies for This Project:
Beading Supplies: sky blue lampwork glass beads; blue crystal glass beads
Stringing Supplies: 19 strand beading wire
Finding Supplies: toggle clasp; 2 jump rings; spacer beads; crimp beads; 2 calottes
Tools and Equipments: crimping pliers; chain nose pliers; wire or side cutters
Basic Steps for Making Lampwork Bracelet:
1. Cut off a piece of beading wire and string the crimp beads onto the end of the wire. String the calotte onto the wire and close it with the chain nose pliers.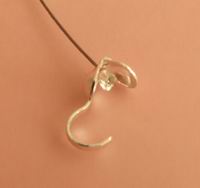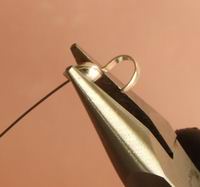 2. Use the chain nose pliers to open the loop of calotte and attach a jump ring. Then insert the bar of the toggle clasp and close the jump ring.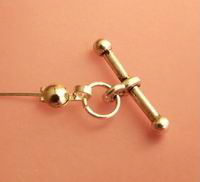 3. String the lampwork glass beads and crystal glass beads, as well as spacer beads. And then attach the rest of toggle clasp at the end of the bracelet.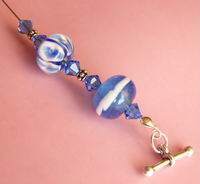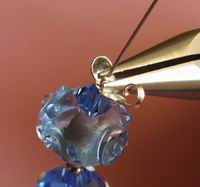 4. Cut the excess wire and close the calotte with the chain nose pliers. Insert the other jump ring to the loop of the calotte. Finally, insert the ring of toggle clasp to the jump ring.